About Grab Me Gear
Welcome to Grab Me Gear - your destination for all things camping and outdoor adventure! As the new owners of this much-loved brand, we are excited to introduce ourselves to the community of outdoor adventurers. We are Marcin, Sarah, Abby, and Seb - a dedicated family team with a shared love for camping, exploring the great outdoors, and fostering a sense of togetherness amidst nature's wonders.
Having already established another successful camping-related business, our journey with Grab Me Gear began as a potential retailer. In 2023, this turned into a strong desire to preserve and nurture a beloved Australian brand deeply rooted in the camping community. We felt a deep responsibility to ensure that Grab Me Gear's legacy continued to thrive, despite its founder Jimmy having made the difficult decision it was time to move on. We couldn't bear the thought of such a fantastic Aussie brand fading into the background.
We share an immense love of camping and the freedom it offers with Jimmy, the company's founder. We have experienced the thrill of unplugging from the busyness of the city and re-engaging with the simplicity and beauty of nature. These wonderful experiences have motivated us to set off on several expeditions and look for uncharted territory.
We are aware of the significant influence camping can have on a person's life. Jimmy discovered that camping had a profoundly transformational effect on him. Jimmy and his partner Mel bravely decided to break free and make spending time in the great outdoors a more regular part of their lives in 2005, after taking a long vacation from camping owing to the grind of the city. They moved from Sydney to Geraldton, WA, and took a hot lap of Oz before settling in the mesmerizing beauty of the coral coast sunsets.
As life evolved Jimmy and Mel found themselves back in the city bustle of Perth as working parents with two young children and a fresh mortgage. The realization hit Jimmy: If they wanted to continue their beloved camping lifestyle, they needed to find a way to make it quicker and easier to get away, get the right gear for remote locations, and minimize their environmental impact.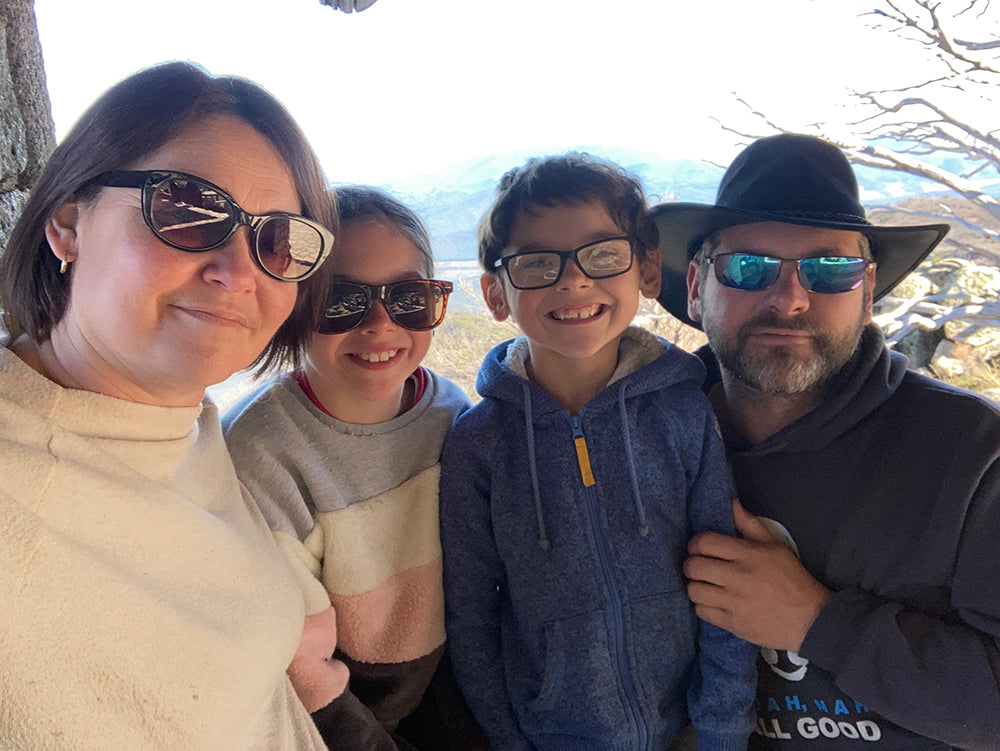 With your support, we can carry on Jimmy's legacy by offering ethical, practical, time-saving, and high-quality solutions that you can rely on to be used in the bush for many years to come. At Grab Me Gear, we appreciate the spirit of camping and its capacity to forge enduring bonds and meaningful connections. We invite you to join us on this incredible journey, where we embrace the outdoors, preserve the environment, and make a positive change in the world, one camping adventure at a time.
Thank you for being a part of the Grab Me Gear family. Together, let's make every camping experience unforgettable!
Marcin, Sarah, Abby, and Seb