NOGRAYDAZE
Brendan and Bronte here! We've recently quit our full time jobs to live the dream of full time van life around Australia!

We've worked hard to build our ultimate home on wheels, which is a 2022 MWB 4X4 Mercedes Sprinter. We fell in love with the van life when we went over to the South Island in New Zealand 2018 and originally was going to pursue van life in Europe at the start of 2020 but then Covid hit. We then decided to travel Australia in 2023 and put the time and effort in 2021-2022 to save and plan our dream set up.

With the Illawarra, NSW being our home, we're keen to explore and see more of our beautiful country! Our journey involves surfing, four wheel driving, mountain biking, snorkeling, hiking, cooking & the ups & downs of van life living!

If you ever see us on the road, please come and say hello! We always love a chat & meeting new people!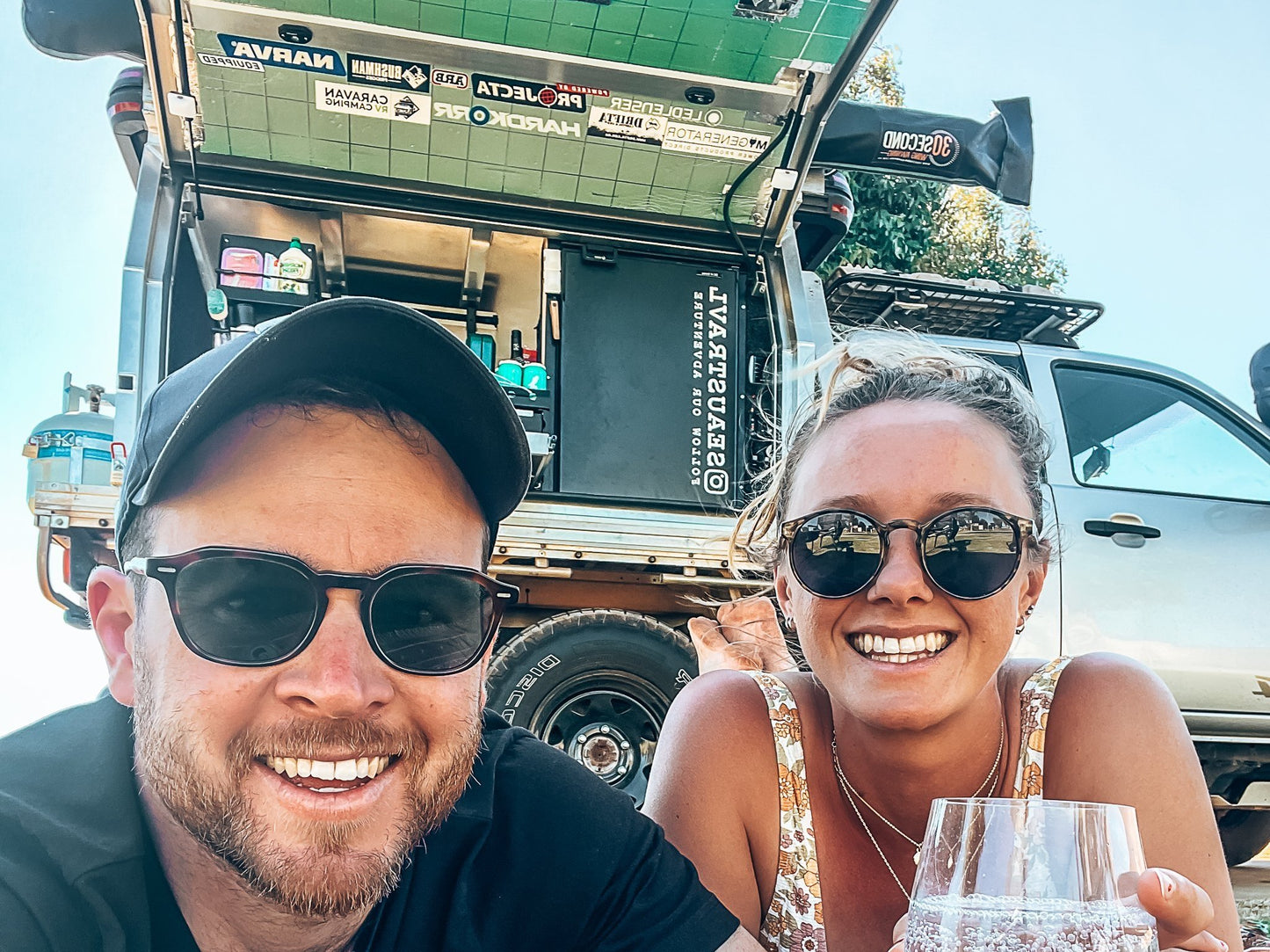 SEAUSTRAVL - Joss & Megan
We are Joss and Megan, professional content creators travelling and exploring Australia one epic campsite at a time! 
Our aim is to bring our audience helpful travel advice, the best camping tips and products and most importantly, the inspiration to get outdoors and explore!
 You can follow along on our adventure at @seaustravl on all platforms and if you ever see us out and about, make sure to come and say hello! 
ExploreOZ - JESS & ALLAN
We are Allan and Jess, just two aussie's having the best time we can. We endeavor to live our best lives possible, travelling fulltime in our 2019 Mitsubishi Triton and 2006 Goldstream caravan.
When we first set off on May 27th 2021 we had no idea how long we were going to be travelling for, but now it's been over two vears!
We hope you enjoy following along as we ExploreOz and if you ever have any questions feel free to ask and we will do our best to answer.
ISLAND BOUND - BEC & NATH
BEC & NATHAN, We are currently travelling around australia creating content that helps other travellers to find all the hidden gems of Australia. we are trying to inspire our younger generation to go outside and create their own adventure.
Follow Bec and Nath with their recent 79 build on socials.
Additionally checkout their clothing range in the link below.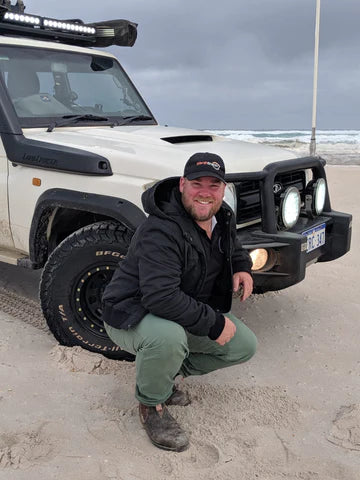 WA CAMPING ADVENTURES - PETE
My name is Pete and I first created WA Camping Adventures from my passion for camping, four wheel driving and the outdoors.
I was born and bred in Perth, Western Australia and have been camping since I was knee high to a grass hopper and I have my father to thank for that.
My very first car was a 1987 Toyota Landcruiser Bundera which really ignited a love for four wheel drives and seeing where they could take me.
I first started creating videos as something to look back on for the people who came on trips with me.  This has quickly grown into a deep passion for story telling, filming and editing which I discovered through this journey.
Something which you may notice in my videos, is my love for cooking in the outdoors.  I love discovering new recipes to try and cook, especially over the fire, which is a big part of WA Camping Adventures.
I am constantly striving to learn new techniques and build WA Camping Adventures into something truly special.
I am so excited to bring you guys on this journey.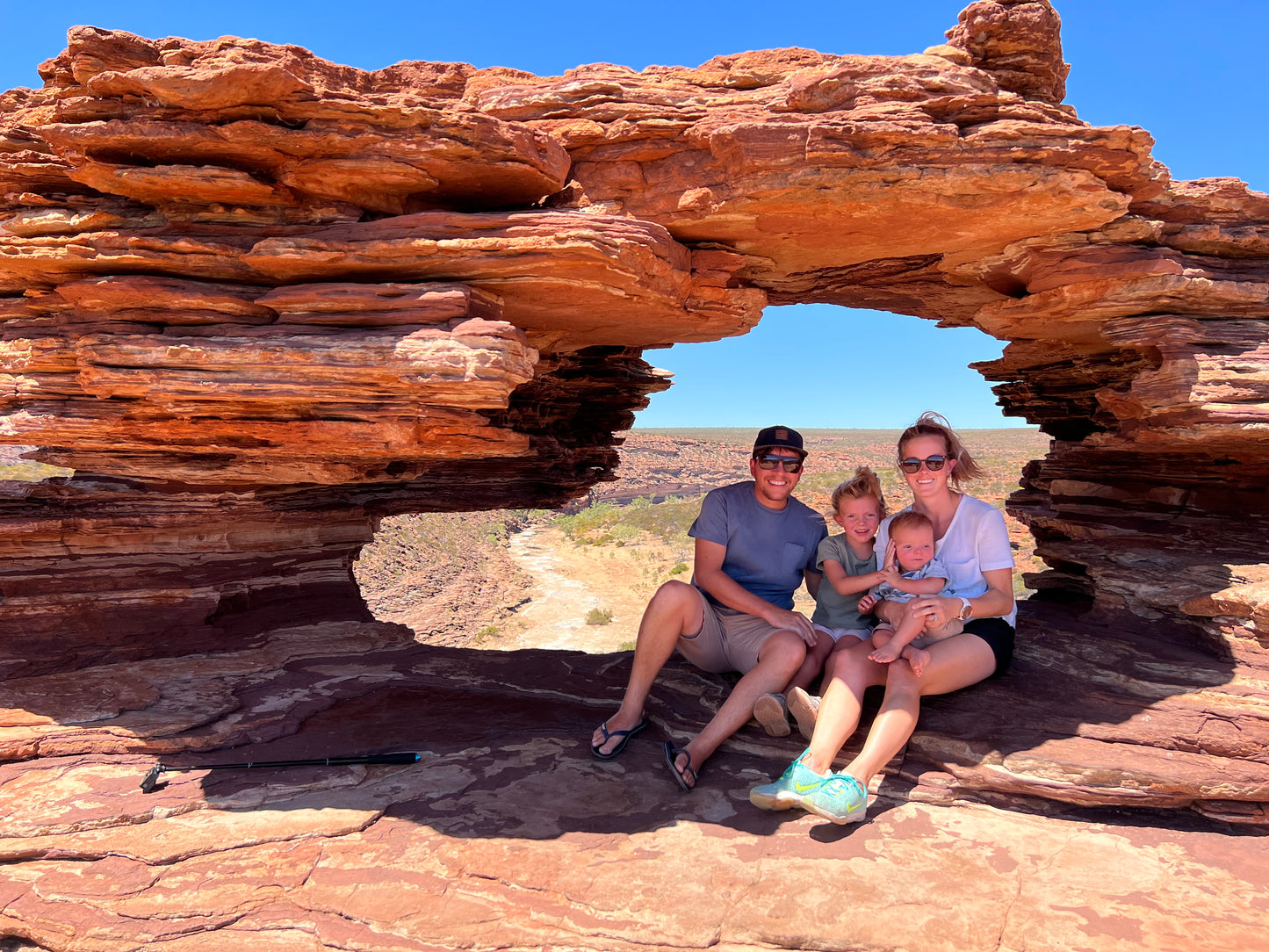 8FeetTravels - Adam, Jessy, Charlotte & Noah
We are a family of four from Perth, Western Australia. Jessy and I have always loved to travel and have been lucky enough to travel all over the globe.

We have been across Europe and North America. Now it's time to grab the kids (including Billy our Kelpie x) and show them this great country and why not bring you with us!

We purchased a 2020 Nova Metrolink and have been travelling around in that for a few years throughout WA and have recently upgraded our tow rig to the 2022 Nissan Y62 Patrol. We like to share all our travel tips and hacks!

We can't wait to share with you our travels around Australia!

Cheers,

Adam, Jessy Charlotte & Noah
Want to be part of the Grab Me Gear community?
We are always looking for passionate individuals to be our brand ambassadors.
If you love our gear, have a passion for the outdoors and can successfully promote our company's values and products to the community, click the button below.