Outback Clean Ups
Outback Cleanups Australia (OCA) is an Australia registered NFP charity (66516213569) dedicated to the cleanup and removal of rubbish pollution from remote beach, bush, and marine environments across Australia. Our mission is to remove illegally dumped and discarded materials from this incredible and diverse country with particular focus on Australian bush beach and marine environments.
OCA was Founded by Boenardi in 2019 and ACNC approved in 2022, Since 2019 Boe and Partner Kim have removed, collected, recycled and data logged 67,300 kilograms of rubbish pollution from remote beach, bush & marine environments across our amazing country.
To prove that we can all make a big difference! We do this by making a large effort to encourage & inspire people to pick up rubbish especially when in the bush environments. We are particularly inspired to change the perception that picking up rubbish is a 'punishment' ( often learnt at school) empowering all generations to take pride in their country & responsibly leave a place BETTER than they found it.  OCA works to inspire people to think both globally and locally & be proud of the positive impact they can have by cleaning up a little bit of Australia everyday.
Operation Bin Chicken
Operation Bin Chicken thanks for being part of the #grabmegearandgo Crew! .You'll often see Jay and his little Bin Chickens working hard to clean up the rubbish other people leave behind. Wether it got there by accident or on purpose, Jay is working tirelessly to clean up our natural environment. To keep track of the impact he is making follow him along on Instagram. He organises regular clean up days so join in where you can.An Armed Forces Veteran, Jay does this all under his own steam, so any support you can provide him to keep going is much appreciated. We're lucky to have Jay based in WA and on the job full time, cleaning up wherever he goes. In collaboration with us, Jay designed the GEAR MATE 68 - CLEAN UP BAG which is saving canvas off cuts from going to landfill. This is a great bag for you to join the clean up movement too. what ever does a little bit, it goes a long way. When you next get to a dirty camp site, leave it clean for the next person. Appreciate all you do Jay!

Royal Flying Doctors
FDS SA/NT began in 1939 and delivers emergency aeromedical and community healthcare services throughout South Australia and the Northern Territory, be it an aeromedical evacuation, a GP and Community Health Nurse clinic, a telehealth call, a mental health or oral health clinic, or a child's immunisation.
Every year, we assist more than 56,000 patients in South Australia and the Northern Territory - that's one patient every 10 minutes.
We operate four aeromedical bases in Adelaide, Alice Springs, Darwin and Port Augusta, as well as three remote primary healthcare facilities in Andamooka, Marla and Marree in outback South Australia.
The RFDS is a not-for-profit organisation. While we receive support from governments, we rely on fundraising and donations to bridge the gap in operational funding, and to finance replacement aircraft, medical equipment and other major capital initiatives.

We exist to support healthier and happier Australians no matter where they live, work or play.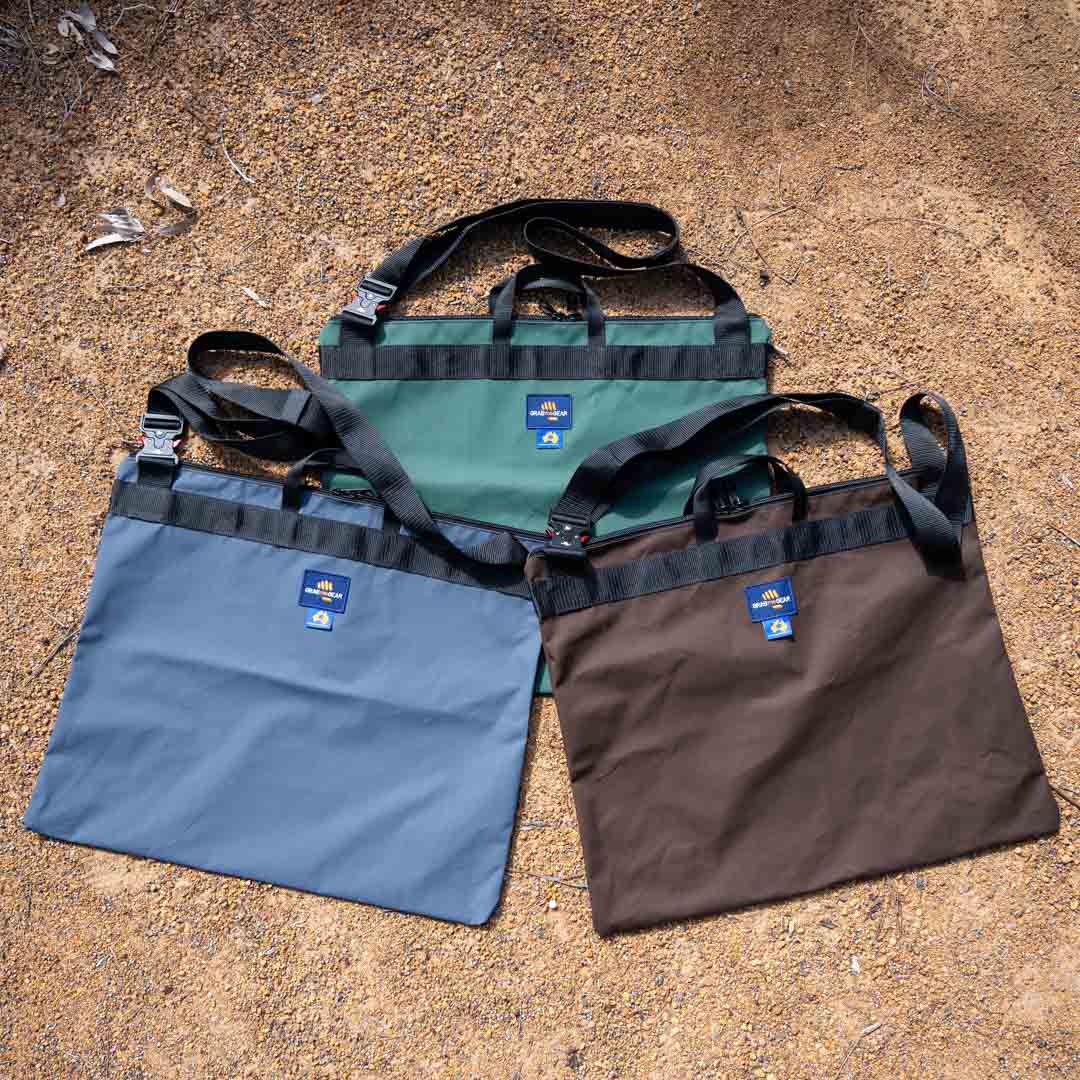 Clean Up Bags
Clean up Bags are a great way for you to get involved, and do you part in cleaning up the bush.
By purchasing Grab Me Gear clean up bags you are not only saving our scrap canvas from going to land fill but a portion of the sale goes to supporting our charities.